Buckler's Park, Formerly the Transport Research Laboratory (TRL)
The old TRL site is no longer used for its previous purpose and is in the process of being redeveloped by Legal and General.
The complete site will incorporate;
1,000 new homes
Primary school
Community Centre and tennis courts
A small parade of shops
A care home
A recreational area (SANG)
The Site of Alternative Natural Greenspace (SANG), is a legal requirement as the new homes will be within 5km of Crowthorne woods, a designated Special Protection Area (SPA). This opened in 2018.
Construction is happening in phases with around 100-150 homes being completed each year over the next few years.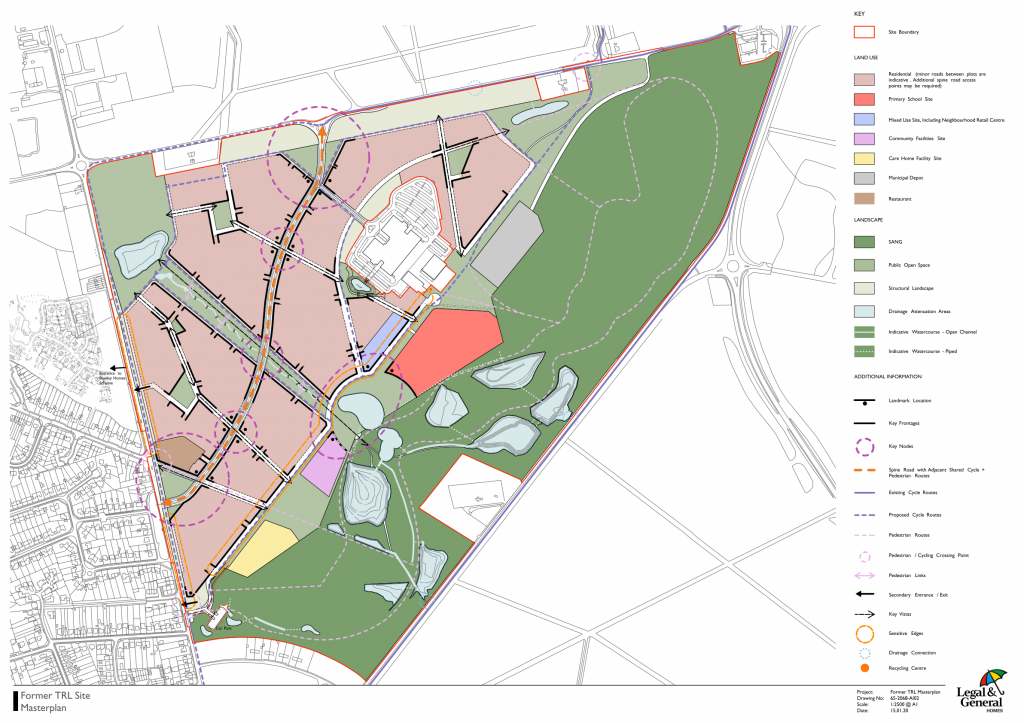 The current timetable is ;
2016:
Demolition of existing buildings and preparation of site. Hardcore kept and re-used on site to reduce construction traffic.
Preparation of the SANG commences.
2017:
Construction of new access onto Nine mile ride
Construction of homes commences, with construction vehicles using new access from Nine Mile Ride.
2018
SANG opens to the public
2019
First residents move in. Construction starts on Phase 2. Planning permission granted for Community Hub Planning Application for Pub/Restaurant
2021
Community Centre scheduled to be ready
2020/21
School originally scheduled to open, dependent on rate of home occupation . Currently delayed at request of BFC